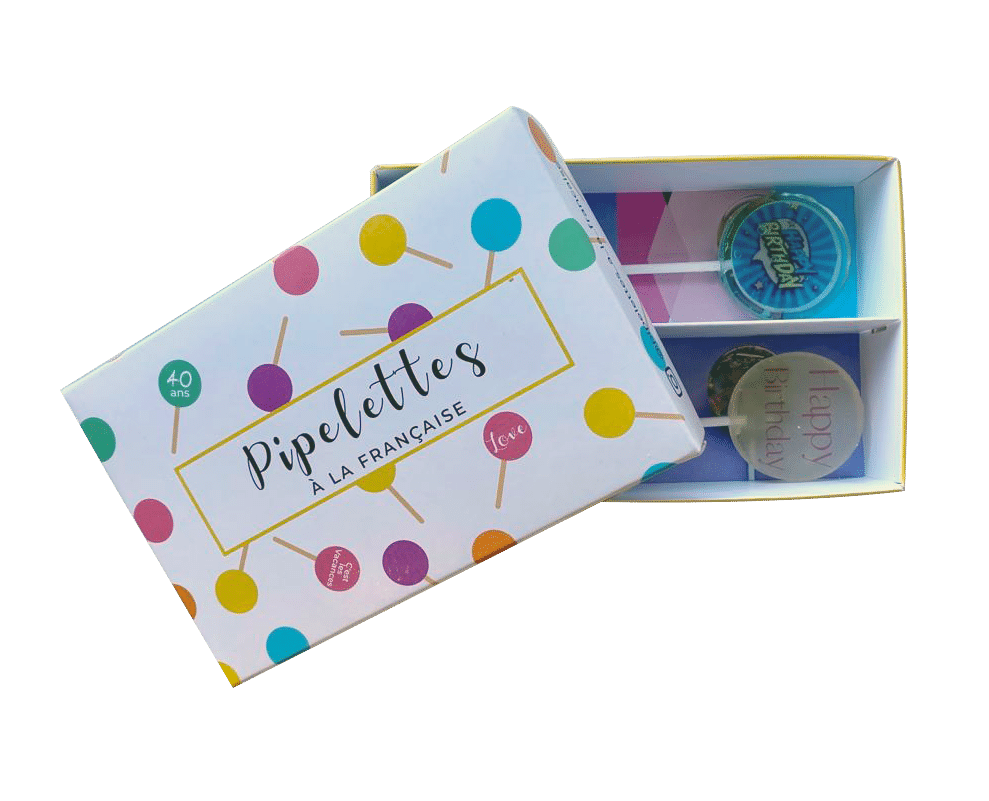 Our boxes are made with vegetable and compostable food inks + FSC certification.
The lollipop sticks are biodegradable and the sachets are also compostable.
Our lollypops are available in a 5 cm diameter. They are made by hand in the south of France. We work with the best manufacturers of natural flavors located in Grasse to offer you exceptional flavors.
You have all the cards in hand to make an impression, for your communication or simply to please yourself. It is a pleasure that is shared, awakens the senses and marks the conscience.
A unique way to communicate and share positivity through your image or that of your company.
Customizable, fun and original, they combine all the good points of a successful communication.
We had to find the healthiest recipe for our children. We have created a range of sugar-free, dairy-free, GMO-free, salt-free and palm oil-free lollipops. A lollypop that takes care of our teeth designed with natural ingredients and flavors.
Our lollopops are 100% edible, the print is edible and natural on a wafer sheet.
Ingredients
Isomalt, Acid citric, Natural flavor
The dyes come from natural plants.