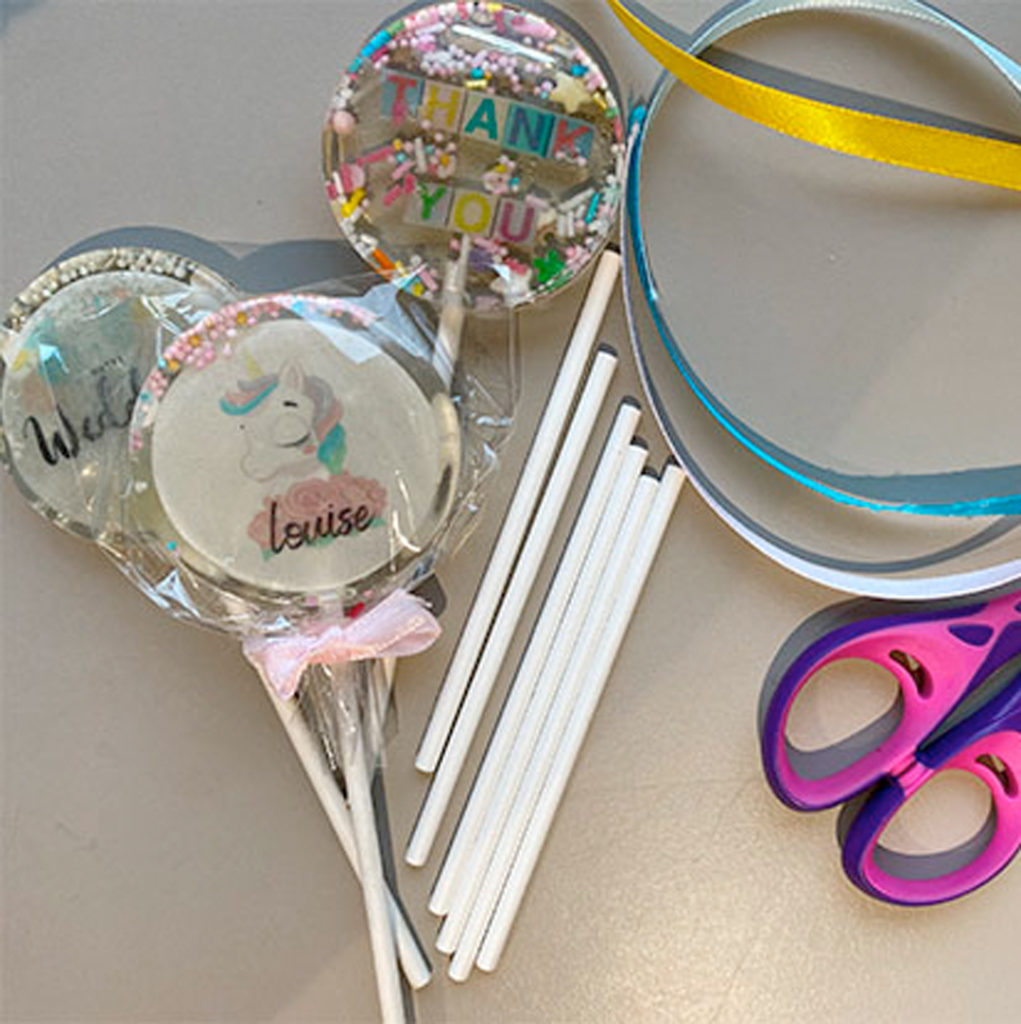 Lollipop training
Do you dream of getting into lollipop creations? Thanks to our training, you will be able to create your own personalized lollipops to enjoy with friends for special occasions or even to sell them. The result is stunning!
We provide you with a manual as well as a video to help you achieve perfection. All the crucial steps to make beautiful transparent lollipops that you can give or sell to your customers. And for best success, you will find a list of equipment to save you time with the appropriate utensils, the sites that sell them and their prices.
We advise you to follow the instructions and our manufacturing techniques to achieve the desired result.
We provide you with an FAQ to solve the problems most often encountered by students.
Very quickly you will be able to make lollipops with a message or a photo to wow your friends and customers.
It's your turn!