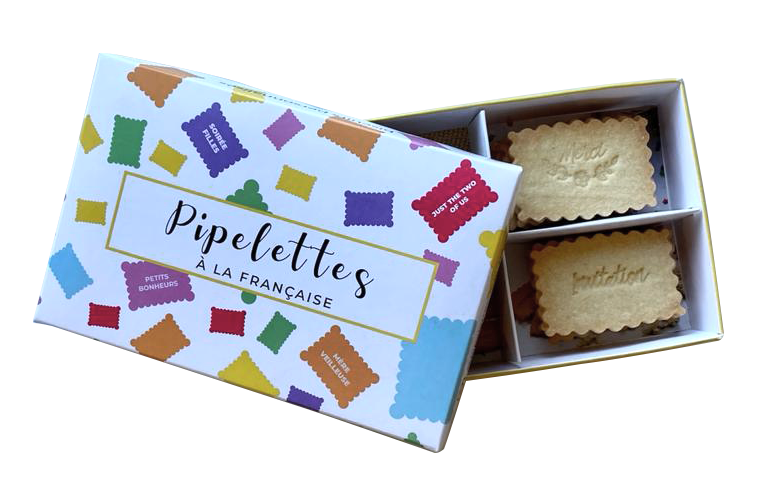 Crazy cookies.
Pipelette one day, always pipelette!
A unique gift to share your moods and your desires!
A world of gourmet, fun and sometimes (often) crazy pleasures!
Fragrant sweets reminiscent of childhood.
Our cookies are handcrafted in our workshop in Cannes.
In our boxes, each cookie are packed individualy
Our boxes are compostable with FSC certification and the bags are recyclable.
Natural ingredients without preservatives
Composition : organic wheat flour, butter, sugar and egg.